Veteran Nollywood Actor, Pete Edochie has finally broken his silence on His son's choice of marrying a second wife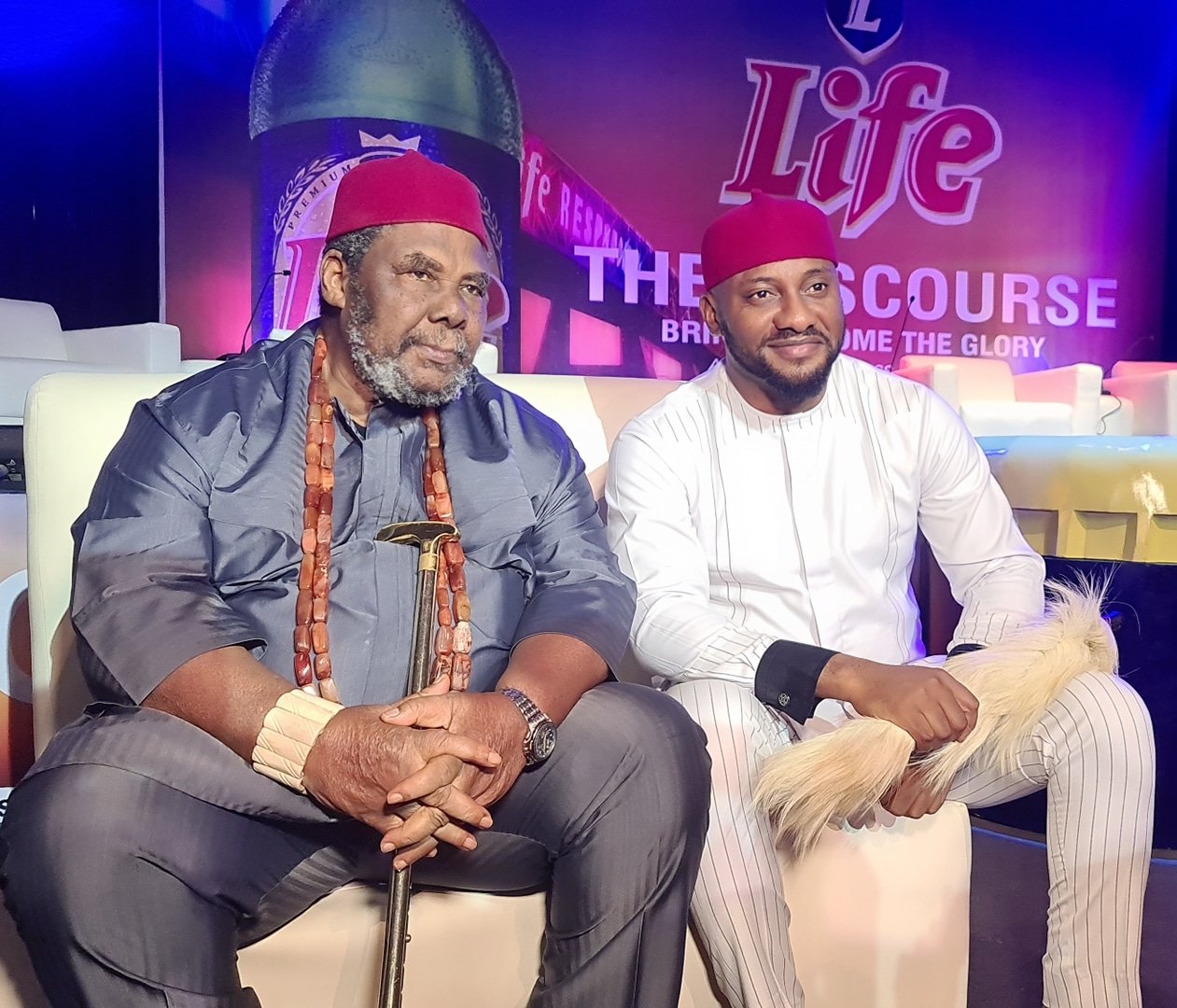 Recall how Yul Edochie dropped a bomb shell on us earlier in the year that He now has a second wife with a son
Judy Austin who is a well known friend and mentee of Yul's just happened to be the second wife
As at the time the information came out, a lot of persons faulted Yul's decision,
comparing Him to His father who married just one wife
Meanwhile so far Pete Edochie did not say a word, although we saw videos of Him meeting his latest grandson, Starr
Speaking in a fresh interview with Vanguard, Pete Edochie said he didn't feel good about his son's decision but that was his choice to make.
Also Read; 'It's Getting Harder' – Olayode Juliana Speaks On Maintaining Her Virginity Status
"I didn't feel good, but like I said, I'm a Christian and I read the Bible. Solomon, with 700 wives and 300 concubines, was branded a man of wisdom .
It's his choice and for whatever reason he decided to take a second wife, that's what I can say. "he was quoted as saying
Although its not clear if all is still well between Yul Edochie and his first wife May, there are however indications that the couple are weathering the storm together
Meanwhile we also heard rumores of Judy Austin pregnant again for Yul Edochie
According to videos shared by popular blog, Gisltlover, Yul's second wife could be seen rocking a huge baby bump