Offset has at last spoken on the demise of Takeoff, His cousin and a late member of the Migos who was shot and killed earlier this month in Houston at the age of 28.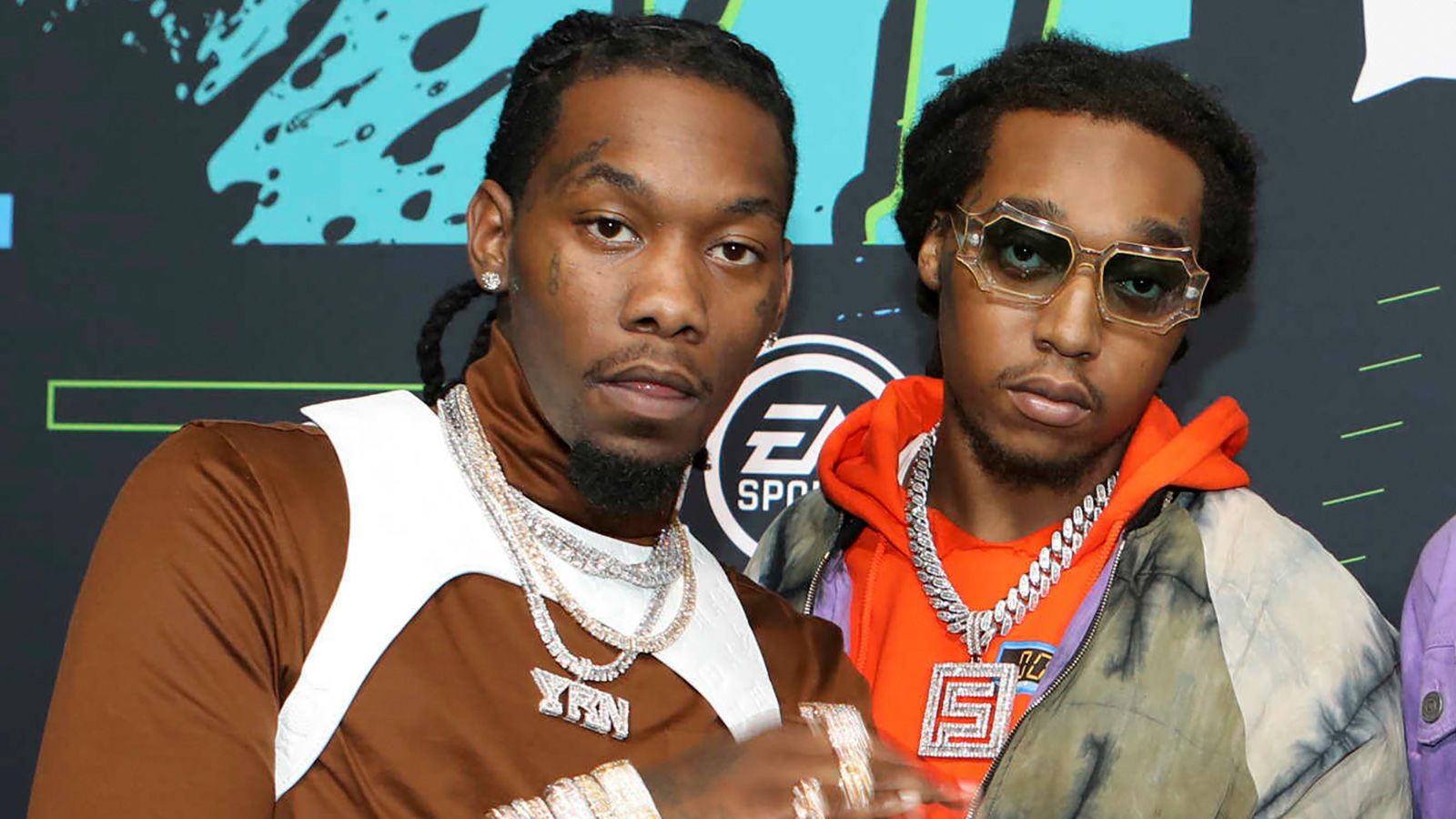 On November 15, 2022, Offset shared a note on Instagram that described how he felt about Takeoff's passing. He expressed astonishment, agony, and regret at the awful events in the post.
"Dear Take, doesn't feel real posting you like this…. This still doesn't feel like reality. I've been searching for the right words to say, but there aren't any that will suffice, until we meet again, Rest In Power. I love you," the 30-year-old performer prefaced the letter in the post's caption.
Offset posted a number of pictures and videos alongside the message, showing the two rappers giving and receiving hugs on a video set, in a pool, and at work.
Also Read; Toke Makinwa Lists 8 Things Her Ex Did While Cheating On Her
Offset Pens A Heartbreaking Tribute To Cousin Takeoff
"My heart is shattered and I have so many things to say, but I can't find the words. I've been going to sleep and hoping that all of this is a dream, but it's reality, and reality feels like a nightmare."
I wish I could hug you one last time. Laugh one last time. Smoke one [sic] last time. Perform one last time," continued Offset. "I know someone with a soul like yours is in heaven now. I hope you can see how much we love you and miss you. You have left a hole in my heart that will never be filled."
"Even though I know you will always be with us, throw me a lil sign or a beautiful dream. I love you forever, 4L and after."
Before sharing the heartfelt statement on Instagram, Offset updated his Instagram profile picture to a cheerful photo of Takeoff with a tiny white heart in the corner shortly after Takeoff passed away.
Offset's wife Cardi B also addressed Takeoff's passing in a heartfelt Instagram post last week.
Other musicians have also spoken about the deceased besides Cardi B. At his memorial, Drake gave an impassioned eulogy in which he compared himself and the members of the trio Migos to the loose-knit band 'The Rat Pack'.
In the meantime, famous Artists including Justin Bieber and Chloe Bailey gave musical performances in honor of Takeoff.