Nollywood actor, Hanks Anuku has released a clap back against those who have been writing bad news about Him being mentally Unstable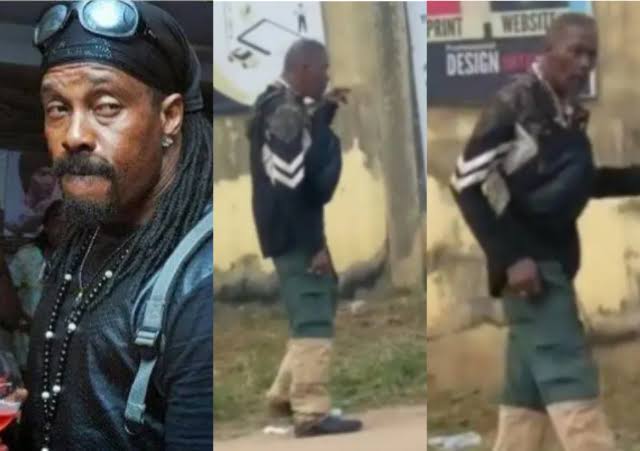 Releasing a video which He recorded today, the actor called out today's date and told people writing crap about him to desist from doing so. He then told them to "find Jesus and leave me alone."
The video is also on His instagram story just for verification sake
Meanwhile Watch the video
On Monday, 14th Novemeber, a rather disturbing video of the actor made it's rounds on the internet
In a video which made rounds, the 'Action thriller' actor could be seen roaming the streets in tattered clothes looking mentally unstable.
Also Read; Beyoncé Makes History As Most Grammy Nominated Artist
While some tried verifying the authenticity of the video, others called on the Actor's Guild to check up on him.
Many others also attributed His actions to drug use, as He looked rather under the influence in the video
Meanwhile, actress Shan George, being one of the Actresses to react to the viral video, quickly debunked the claims that the actor is unwell
She further claimed that Herself and Hanks Anuku were together 3 days ago and He was fine
Despite Shan's post, some of her colleagues insisted he is not OK and accused her of trying to cover the truth.
Other Nigerians also joined in insisting Hanks is not OK.
But we guess this video is proof enough that the actor is well and kicking